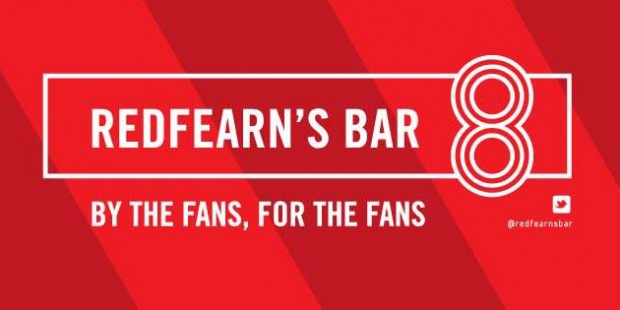 Redfearn's Bar
For the Fans, By the Fans ………
The Supporters' Trust are delighted to invite you to our popular supporter's bar, open before every home game.  Formerly Preedy's and The Reds Bar, Redfearns bar will be run by the fans for the fans.
Entrance to Redfearn's bar is free to all Supporters Trust members (subject to a 150 capacity).  New members can sign up at the door and membership can be renewed here. We now also have a free category which also entitles entry into Redfearn's Bar
Acorn Barnsley Bitter is complimented with Draught Carling Lager and Draught Carling Cider, as well as cans of Coors Light, wine of all colours, and a variety of soft drinks as well. If there is anything you would like to see, contact the trust at info@bfcst.co.uk
We always have Percy Turner's Promotion Pork Pies alongside our Pie of the Week from our friends at Pukka.
Doors open at 11.30 am (or 6pm for midweek games) and so far special guests have included Bruce Dyer, Craig Hignett, Josh Scowen, Ben Mansford, Ronnie Branston and even Clem from the Football League Show!
If you ever needed an excuse to get to the ground early then Redfearn's Bar is just that. However, as we have a capacity limt of 150 we often have to operate a strict one in/one out policy, so the earlier you can join us the better.
Profits from Redfearn's will go to Barnsley Academy (50%), The Trust and other good causes.
Follow @redfearnsbar on twitter and visit us on facebook for more information
scrolling="no" frameborder="0″ style="border:none; overflow:hidden; width:100px; height:27px;" allowTransparency="true">