Barnsley FC News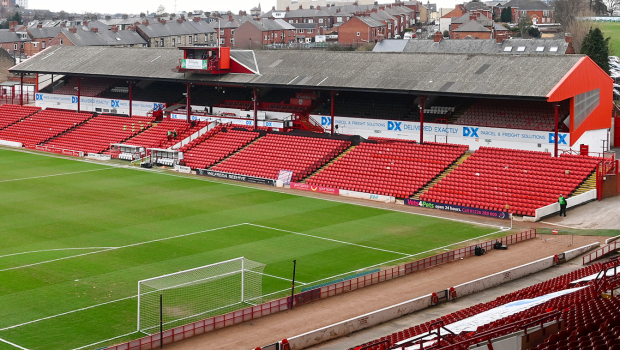 Published on October 18th, 2021 | by Ben Lockwood
0
Barnsley FC Reply: West Stand Update
Last week BFCST published an Open Letter to the owners of Barnsley FC and Oakwell, on behalf of supporters, voicing concerns at the closure of the West Stand and the impact it had on thousands of lifelong Reds fans . We asked the club for clarity and transparency around the conflicting reports in the media, for BFCST to be actively involved in future discussions that directly affect supporters, and for a full update on the issues with the West Stand and our plan for it moving forwards.
Prior to the Reading game on Saturday, Barnsley FC Chief Executive Khaled El-Ahmad sent the below letter to the Trust in response, stating that the safety of supporters is the sole reason for the closure of the West Stand and of paramount importance to the football club. His full reply can be seen below.
At this point, we would like to thank Khaled for treating this with such urgency, extending an offer for us to meet with the football club to discuss our points further, and for recognising that as a community the Barnsley fans supported the club when it needed it the most. However, it also leaves the majority of questions unanswered and doesn't give supporters the clarity they were looking for.
With the Fans' Engagement Forum this Thursday, and plans in place for a BFCST/Barnsley FC meeting in the coming days, we feel positive that we've got the support of the club to share a far more detailed update before the Sheffield United game on Sunday.
scrolling="no" frameborder="0″ style="border:none; overflow:hidden; width:100px; height:27px;" allowTransparency="true">

data-text="Barnsley FC Reply: West Stand Update" data-url="https://bfcst.co.uk/barnsley-fc-reply-west-stand-update/"
data-via="" >