Barnsley FC News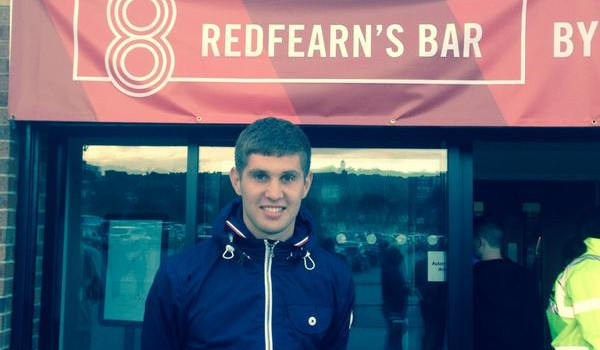 Published on July 30th, 2019 | by Ben Lockwood
0
BFCST Delighted to Announce Opening of Reds Fan Zone
Barnsley Football Club Supporters' Trust are delighted to announce a partnership with Barnsley FC that will see the new Reds FanZone launch this season, opening from 12pm this coming Saturday for the Championship opener against Fulham.
After five successful years adapting the previously named Preedy's Bar in to Redfearn's Bar, the time has come to enhance the fan experience even further and move Redfearn's Bar to the new Reds FanZone in the East Stand Car Park.
The success and popularity of Redfearn's Bar has been built on the support of the volunteers who work tirelessly every match day, and the fans that would regularly visit, donate their BFC memories, or even jump on the mic to interview former players or entertain the crowd. That connection to the supporters and the town will continue on Saturday with live music from local artist Tom Masters, on stage interviews with fans and players hosted by Dave Cooper, Cask Ale from Barnsley favourites Acorn Brewery, and the friendly faces of BFCST members pouring you a range of Craft Beer from BrewDog, Cider, Gin and Soft Drinks.
BFCST have committed to delivering supporters an enhanced match day experience through significant investment in this partnership with the club. The Reds FanZone capacity will be 300 people, with seating for approximately 40-50, with 80% of the area covered by a 12m x 8m marquee and giant umbrellas. The club will be providing 2-3 street food trucks that will regularly rotate, toilet facilities, and will support with special guests throughout the season.
We're also pleased to announce that BFCST and Barnsley FC have agreed that all profits from Redfearn's Bar this season will be reinvested in to the match day experience, other fans' projects, and good causes.
This means that Redfearn's Bar will no longer exist in the current O Zone venue and will be replaced on match days with a more family orientated environment for our future generation of supporters, to build on the success of the 'Family Zone' in the East Stand Upper (more information on this will be released on Wednesday 31st July). This will fall under the management of the club but BFCST will be there to support with making this another place to be proud of at Oakwell.
BFCST Chairman Alan Bloore commented, 'This is an exciting time for Barnsley supporters as we enter another season in the Championship. We're excited to build on the amazing success of Redfearn's Bar over the last five years and to partner with the club on moving to the new FanZone setup to create a fantastic pre-match experience for fans of all age groups'.
Barnsley Football Club Chief Executive Officer, Dane Murphy added 'We are proud to launch our new FanZone, together with members of the Barnsley Football Club Supporters' Trust. We want people of all ages to continue enjoying their visits to Oakwell and we hope that this fan friendly area will only add to supporters' experience."'
Here's an idea on what you can expect on Saturday 3rd August;
12.00pm – FanZone Opens
1.00pm -  Official Welcome
1.15pm – Live Music set from Tom Masters
1.30pm – Reds Report will be on stage to preview the new season
1.45pm – Reds in the Community provide update on latest goings on
1.55pm – Non-playing player Q&A
2.00pm – A historical background of the two teams
2.15pm – Tom Masters returns for his final set
2.35pm – Dave Cooper commences the countdown to kick-off
So get yourself down to Redfearn's Bar in the new Reds FanZone at 12pm this Saturday to soak up the atmosphere and kick the new season off in style.
scrolling="no" frameborder="0″ style="border:none; overflow:hidden; width:100px; height:27px;" allowTransparency="true">

data-text="BFCST Delighted to Announce Opening of Reds Fan Zone" data-url="https://bfcst.co.uk/bfcst-delighted-to-announce-opening-of-reds-fan-zone/"
data-via="" >