Barnsley FC News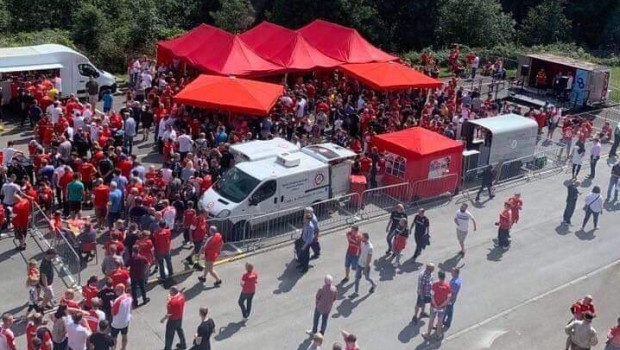 Published on April 14th, 2020 | by Ben Lockwood
0
BFCST Launch 'Live from Redfearn's Bar'
We're taking Redfearn's Bar online and creating the best virtual FanZone Bar in the country!
Join us on our new Barnsley Football Club Supporters' Trust YouTube channel and hangout live over the coming weeks with special guests, streams of games from the archives, pub quizzes and anything else we can creatively think of to substitute that giant Barnsley FC hole in our lives.
- Starting at 7pm this Thursday we'll be joined by Oakwell South legend Paul Heckingbottom for a live Q&A
- On Tuesday 7th April (7pm) Anfield Conqueror Brian Howard will be with us telling us about that time he had Gareth Bale in his pocket.
- Daniel Nardiello drops by on Thursday 9th April (7pm) for debut goals and playoff victory stories
- Captain Marvel himself and Barnsley FC legend, Neil Redfearn, joins at 7pm on Tuesday 14th April
- Craig Hignett, scorer of two Wembley goals, pulls up a pew at 7pm on Thursday 16th April
More details to follow including a shout out for questions, the link to the YouTube channel, and other planned events as we try and turn this around in the next 48 hours and help with those in lockdown and self-isolation.
Stay safe and stay inside x
scrolling="no" frameborder="0″ style="border:none; overflow:hidden; width:100px; height:27px;" allowTransparency="true">

data-text="BFCST Launch 'Live from Redfearn's Bar'" data-url="https://bfcst.co.uk/bfcst-launch-live-from-redfearns-bar/"
data-via="" >