Barnsley FC News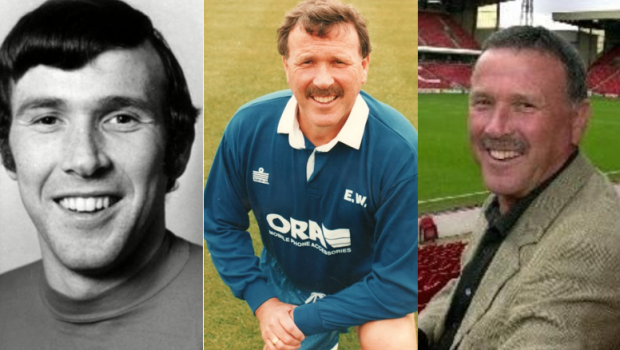 Published on May 20th, 2021 | by Ben Lockwood
0
BFCST Tribute to Eric Winstanley, Barnsley FC Legend
It was with deep sadness that we learnt yesterday of the passing of former Reds player, coach and hero, Eric Winstanley.
A phenomenally passionate man, for his family, our football club, and our community, Eric was with us through the highs and lows of being a Barnsley supporter, and we are all eternally grateful for his dedication and lifetime commitment to Barnsley FC.
The word legend is often handed out too easily in modern football, but Barnsley fans of all ages are unanimous in their appreciation and adulation for Eric, having either watched him play, seen him coach, or just heard stories of his incredible talent and how integral he was to Danny Wilson's promotion winning team.
BFCST Chairman Alan Bloore, said 'I am so sorry to hear of Eric's passing and my sympathies go to his family at this difficult time. He was a true legend and a good friend of the Supporters' Trust. If he hadn't suffered a serious injury at Luton, I'm convinced he would have been transferred to the old Division One and probably made the England squad in 1966. For him to come back to Barnsley, coach our young players, and be part of the team that guided us to the Premier League was special and the work of a true club legend. I'd like to thank him for all the memories and for inspiring me as a young supporter to follow my local team over those down the M1'.
Oakwell Historian, Dave Wood, remembers just how influential Eric was at Oakwell, telling us, 'Eric Winstanley was a true hero. Firstly, as a Barnsley player where his 461 appearances became a club record, until surpassed by Barry Murphy. Secondly as a coach, where on returning to Oakwell he led the Juniors to a hat-trick of Northern Intermediate titles and then as assistant to Danny Wilson's promotion to the Premier League. Finally, Eric Winstanley was a hero as a man. Always approachable and friendly, he was the sort of person you could only aspire to be. RIP Big Eric'.
More recently Eric reminisced about his time at Barnsley as part of the production of the Daydream Believers film. Unsurprisingly he was heavily featured and was talked about with an incredible fondness by former Reds, Nicky Eaden, Adie Moses, Chris Morgan and of course Danny Wilson. He demanded the very best from the players and commanded an enormous amount of respect from everyone connected with Barnsley Football Club. Liam Dyson, Exec Producer of Daydream Believers, confirmed this by saying, 'No matter who we interviewed, the respect they had for Eric Winstanley was evident 25 years on. He was woven into the fabric of Barnsley Football Club and his impact should never be underestimated, not just on the Club but on the wider town, too. He dedicated his life to our club, and we should forever be thankful. He was one of us and will be missed'.
Here are two clips from Daydream Believers that could not be more poignant than they are today.
Eric Winstanley on becoming a Barnsley legend
A tribute To Eric from the players
On behalf of all Barnsley FC Supporters' Trust members, we would like to send our condolences to Eric's family, and thank Eric for everything he did for our football club and our town. He will forever be in our memories, our hearts, and provide us with the inspiration to always strive to achieve the impossible. He was the ultimate Super Red.
Rest in Peace Big Eric
Eric Winstanley
1944 – 2021
scrolling="no" frameborder="0″ style="border:none; overflow:hidden; width:100px; height:27px;" allowTransparency="true">

data-text="BFCST Tribute to Eric Winstanley, Barnsley FC Legend" data-url="https://bfcst.co.uk/bfcst-tribute-to-eric-winstanley-barnsley-fc-legend/"
data-via="" >