Barnsley FC News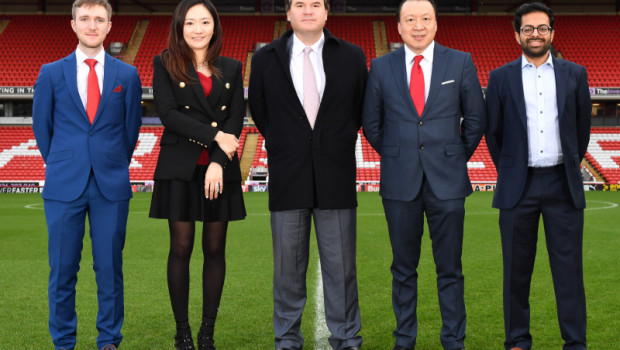 Published on May 12th, 2022 | by Ben Lockwood
0
Breaking News: New Board of Directors at Oakwell
Barnsley Football Club Supporters' Trust welcome today's announcement of a reconstitution of the Club's board of directors, following changes in ownership at its parent company, BFC Investment Company Limited (BFC).
After one of the most disappointing seasons in our history, where relationships between the football club and its supporters were broken and at their lowest ebb for decades, we view the removal of Paul Conway, Chien Lee, and Grace Hung from the board of directors as a positive step and one that can be greeted warmly by the Barnsley FC fan base.
Reconnecting with supporters and the town can only be helped by Jean Cryne joining the board, to support James Cryne and the other directors, in ensuring our future is at Oakwell and that we build a clear strategy that results in establishing ourselves as a Championship football club once again. Having passion for the town, its people, and the role the club plays within that, is something we believe has been lacking recently at board level, and we look forward to welcoming Julie Ann Quay to Barnsley to immerse her in our famous community spirit and welcome.
Challenges are still on the immediate horizon, in terms of the recruitment of a new Head Coach and the club finances post relegation, however BFCST are fully behind the new regime, look forward to working with them in the future, and hope this is one of many steps to bring this great football club back to those who matter the most. The supporters.
We'd like to extend our thanks to the current directors of Barnsley Football Club for keeping the lines of communication open over the last six months. Many questions still remain, and we're hopeful these will be answered at the Press Conference on 27th May.
More thoughts on this announcement will be provided at our AGM on Tuesday 17th May at The Garrison in Barnsley. Free tickets can be claimed here with all supporters welcome to join BFCST on the night.
You Reds
scrolling="no" frameborder="0″ style="border:none; overflow:hidden; width:100px; height:27px;" allowTransparency="true">

data-text="Breaking News: New Board of Directors at Oakwell" data-url="https://bfcst.co.uk/breaking-news-new-board-of-directors-at-oakwell/"
data-via="" >