Barnsley FC News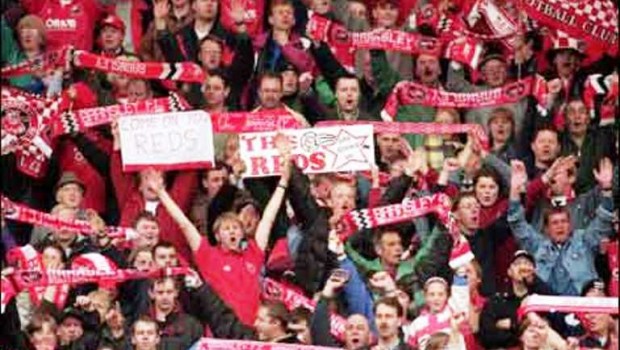 Published on September 21st, 2020 | by Ben Lockwood
0
Bringing Supporters back to Oakwell: Latest
BFCST, along with around 10 other supporter groups, attended an online fan engagement forum this evening which concentrated only on what the club has been working on to welcome fans back to Oakwell.
Firstly, and important to note, is that it was obvious that 100′s of hours of work have gone into what is a pretty complicated and complex set of requirements/problems to solve – with the safety of Barnsley supporters the paramount objective.
Everything mentioned here is subject to change based on government guidance and what is learnt from the trial games. Meaning nothing is set in stone and this is only a guide to current thinking.
Headlines
The club had hoped that 40% of stadium capacity could be achieved based on initial guidance, which should have meant all our 7,500 season ticket holders could have been welcomed back to Oakwell
This is now based on available space in the concourse
As a result, 3,769 is the current total capacity of Oakwell
North stand with a capacity of 6,100 can hold 1,015
East Stand upper will house 342 supporters
The plan is to ask season ticket holders to form one-time bubbles of up to 6 people they come to the match with. Fans will have to do this in the online ticketing system.
A ballot will be run for each match via Ticketmaster
Those not successful in a ballot will get access to the next game
The club are working on 30% of season ticket holders not wanting to come back (this number is based on trials so far). Meaning c.1,500 will unfortunately not get in to the first game
A test and then pilot will be required first
Working towards our Oct 17th fixture vs. Bristol City for the 3,769 attendees – but this may change
Only digital tickets will be issued (Apple Wallet/PDF/Mobile). There will be no physical tickets
Awaiting guidance on those without mobile phones
No streaming codes will be provided for those with access to the game
Club are hoping to start the process of getting bubbles set up towards the end of the week.
Stadium Changes
Increases signage (and lots of it)
Looking at potential one-way systems
Improved hand washing facilities and hand sanitiser stations
Outdoor portaloos as many of the concourse toilets will not be in use
No refreshments on concourses
Possibility of outdoor refreshments
Plans to make use of outside spaces to the best of club's ability
Concourses will become corridors to get to your seat
Supporters will be encouraged to wear face masks
Awaiting guidance on wearing them in your seat during the game
A code of conduct will be launched as part of the bubble process.
Seating Plan
2m away from the closest bubble in all directions
Alternate rows will be used
Supporters will not be sat by their season ticket and may not even sit in the relevant stand
Your allocated ticket will guarantee you entry somewhere in Oakwell
Seat allocations must be strictly adhered to and will be enforced
Transport
Unsure about the requirement for arrival/exit time
South Stand carpark will be open

Fan Experience

Will try their best to make it an enjoyable experience
Working through options to enhance the experience

Refreshments
Possibility these will be available outside the stadium
None in some areas e.g. East Stand Upper.
Barnsley FC and BFCST will share the full plans for returning to Oakwell as soon as they are confirmed.
scrolling="no" frameborder="0″ style="border:none; overflow:hidden; width:100px; height:27px;" allowTransparency="true">

data-text="Bringing Supporters back to Oakwell: Latest" data-url="https://bfcst.co.uk/bringing-supporters-back-to-oakwell-latest/"
data-via="" >