News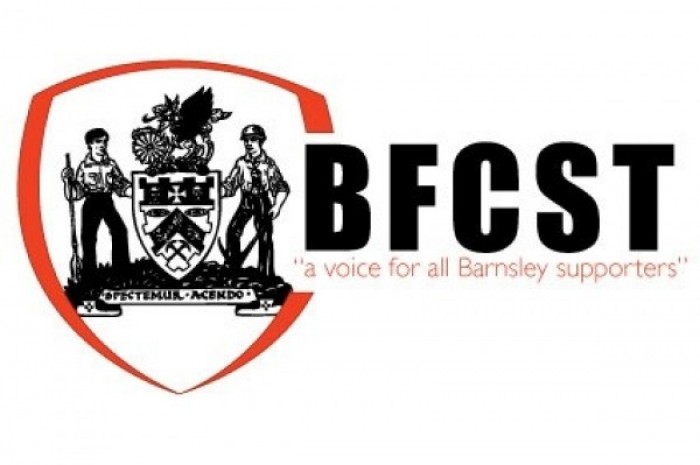 Published on September 21st, 2020 | by Ben Lockwood
0
Farewell and Thank You: Joy Fyfe
Last week along with a small number of family and friends, as allowed under current restrictions, we attended the funeral of committed and passionate Barnsley FC Supporter Joy Fyfe to pay our respects and say goodbye.
Joy though was not just any Reds supporter; she played a pivotal part in the Supporters' movement at Barnsley and the national scene over several years.
In early 1994 I had been in contact with Barnsley FC about how they communicated with supporters and suggested a new way of progressing this. John Dennis, Barnsley FC Chairman, challenged me to go away and put together a Business Plan.
Part of this plan was to get all the different Supporters' groups at that time together to combine all of their ideas. This group included lifelong supporters I had met over the years following Barnsley. One of which was the South Riding Fanzine editors/distributors.
That is how I met Joy; she was selling the Fanzine at the top of Grove Street. I approached her as a total stranger and introduced myself. Some would have totally ignored me or runaway. Not Joy – she was friendly and keen to hear more. Joy agreed to meet me and a small group later with another member of the Fanzine group, Andy Fyfe.
After several meetings with our group and Barnsley FC, the Official Supporters' Club was set up in October 1994. Andy was part of the first committee of the supporters' club and later became Vice Chair.
As a new group we realised as early as January 1995, because of the abandoned game at Middlesbrough, that we needed to join the National organisation to change the rules of our game.
We joined the National Federation of Football Supporters' Clubs (NFFSC) in early 1995. Joy and Andy accompanied me all over the North of England and to National Conferences right up until 2003. With their support, I became the Deputy Chair of first the NFFSC, and then after a reorganisation also the Football Supporters' Federation.
Through these positions and a seat on the National Councils we were able to pursue numerous rule changes for the benefit of supporters at all clubs across the country. One of the rule changes was recently used to ensure Barnsley retained Championship status.
Fortunately, Joy survived long enough to see this and realised she played no small part in Barnsley staying up. Even though Joy and Andy stepped down from the Supporters' Club/Society/Trust in 2006 they continued to support our efforts to improve all aspects of the experience for supporters.
I will not forget Joy and the work, support, and encouragement she gave to me and the supporters' movement. We will continue that work to honour her.
Rest in Peace Joy
Alan Bloore
BFCST Chairman
scrolling="no" frameborder="0″ style="border:none; overflow:hidden; width:100px; height:27px;" allowTransparency="true">

data-text="Farewell and Thank You: Joy Fyfe" data-url="https://bfcst.co.uk/farewell-and-thank-you-joy-fyfe/"
data-via="" >