Barnsley FC News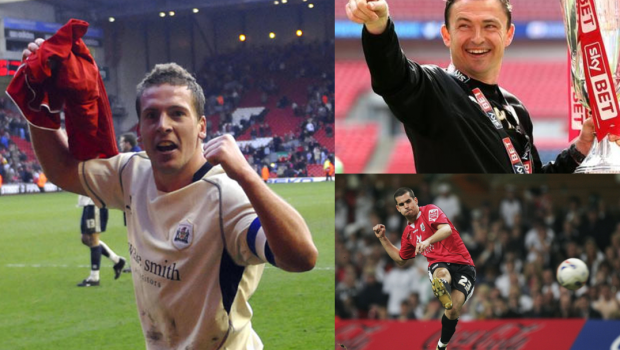 Published on April 14th, 2020 | by Ben Lockwood
0
'Live from Redfearn's Bar' with Paul Heckingbottom, Brian Howard and Daniel Nardiello
If you missed them live you can still catch up on recent interviews with Paul Heckingbottom, Brian Howard and Daniel Nardiello, as part of our 'Live from Redfearn's Bar' series.
We speak with former players live on the Barnsley Supporters' Trust YouTube Channel, and chat through some of the finest moments in Barnsley FC's history.
- Paul Heckingbottom reminisces about two visits to Wembley
- Brian Howard talks us through THAT goal at Anfield being 'a blur', and how frustrating it was to leave Barnsley for Sheffield United
- Daniel Nardiello tells us that Brian Howard 'should have passed it' for that decisive goal against Huddersfield in the Playoffs, and just what went through his mind when he hit the ball
More events and interviews coming to you during this lockdown period, with Neil Redfearn on Tuesday 14th April and Craig Hignett on Thursday 16th April. Both kicking off at 7pm. Subscribe to the YouTube channel, turn on notifcations, and get reminders each time a new event is due to start.
scrolling="no" frameborder="0″ style="border:none; overflow:hidden; width:100px; height:27px;" allowTransparency="true">

data-text="'Live from Redfearn's Bar' with Paul Heckingbottom, Brian Howard and Daniel Nardiello" data-url="https://bfcst.co.uk/live-from-redfearns-bar-with-paul-heckingbottom-brian-howard-and-daniel-nardiello/"
data-via="" >