Barnsley FC News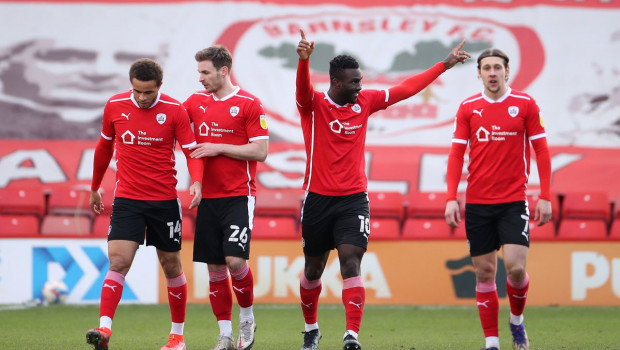 Published on May 10th, 2021 | by Ben Lockwood
0
Playoff Semi Final: Ticket Update
Earlier this evening Barnsley FC chaired a meeting with a number of different Supporters' Groups to give an update on the ticketing situation for the Playoffs and answer all questions in regards to the plans and processes for the safe return of fans to Oakwell.
Notes were taken during the call so please excuse any brevity in the Q&A format of the details below. With the tight turnaround and the natural supporter demand for as much info as possible, we wanted to publish this update ASAP. You can also read a very recent article on the club website explaining the ballot system and giving clarity on the challenging situation with the different governing bodies.
https://www.barnsleyfc.co.uk/news/2021/may/important-ticketing-news/
Capacity
Q: By using all 4 stands, surely all the Reds Reserved & Reds Reserved plus members can be safely accommodated? How did we get to the 4,500
A: Steve Howard, safety officer, explained:
Number of different measures. We are classed as a large stadium
Capacity based on Lowest of 10K / 24% or safe capacity under Stadium Ground Safety Authority 96 page doc
Sports Ground Safety Authority have put minimum sizes on seat distance
Gaps of two seats between social groups
There isn't a seat in any stadium that is as big as 500mm gap – hence the two seats rule
Also takes into accounts rules around stairwells and public areas so can only have a one flow which then creates this lower number that comes out at 4528

How safely you can get in 660 persons per minute
How get out in an emergency
Can't sell end seats
Have to have 2 seat gaps
Row in front empty
Row behind empty
Because of red zone and toilet capacity taken into account not possible to sell seats in the west stand
Q: Do exec box holders (if they're open) get preference? Also will it be a reduced capacity in the exec with the ballot being in place? How many tickets will be up for ballot in total, i.e. 4,500 or does the 4,500 capacity also include sponsors/players family etc.?
A: Includes all spectators including exec but not directors,
Q: How many will be allowed in disabled stand who have season tickets and car park season tickets?
A: 10+ helpers in disabled stand. Other wheelchair areas open but reduced capacity
Q: Do disabled carer have to be added in separately.
A: No. They will be manually attached. But leave space in your social bubble
Ticketing
Q: Where it says you can enter in groups of up to 6, is that with one 'lead person' being entered on behalf of everyone or is it 6 entries?
Q: We are in a group of 3 – will we have 1 ticket in the ballot or 3?
A: People can only be part of one social group so can only have 1 entry per group
Q: My question would be that the main attraction for the plus membership for most people that I know (going back to when it was introduced last season) was the additional points that came with it were supposed to give priority for away / cup games. Should that apply here?
A: Due to time constraints categorised selling was not possible whether based on time one has had a season ticket or RR+ vs RR
Q: Will it be fair as in people can only be in one bubble/network to stop people setting up identical groups so they have a better chance?
A: Yes can only enter once
Q: Can you clarify the 'rule of 6′ please. Is this only allowed within existing networks, or will it be possible to add yourself to new networks? My concern is if people are able to form 'syndicates' of networks. In real terms, someone adding themselves to 5 new networks (plus their own), gives them 6x more chance of getting a ticket.
A: You will only be allowed to be added to one social group
Q: Will reds reserved plus members be prioritised over Reds reserved? Also if you applied for tickets when we were in the tier system and enter the ballot will it automatically enter the people you was to form the bubble with?
A: No see above
Q: What is the automated payment process?
A: When you apply for the ballot payment details will be taken for your social bubble
Q: Will we receive an e-ticket, paper ticket or added to our ST?
A: E-ticket – only way its possible in the time scales
Q: Would being successful in the Oakwell ballot have any adverse impact on the chances of getting a Wembley ticket, if we got there and there was a restriction on tickets meaning all season ticket holders couldn't be accommodated?
A: No impact
Q: Will the club where possible try and accommodate people in their usual seat?
A: No not possible. Allocated by ticketing system and no club override.
Q: What do I need to do so that my son and I are in the draw?
A: Login -> ADD members -> Client references
Full email instructions are forthcoming to all season ticket holders
Broadcast Rights
Q: Will the game only be available on Sky?
A: Yes think it will only be available on Sky, Now TV pass. Audio only form the club.
Match Day Details
Q: I'd really like some information about the social distancing rules that will be in place.
A: 2 seat gaps between social groups who will sit together without a gap. No end seats in use. No-one behind or in front. One way systems in force
Q: Which stands would be open?
A: North, South and East will be in use for home fans
Q: Will alcohol be on sale?
A: No concession stands will be open. You can bring your own refreshments but not alcohol. No cans/bottles etc.
Q: Can the 'bubbles' sit next to each other or will there be an expectantly to sit 3-4 seats apart?
A: Can sit together
Q: Will it actually be policed or would it be stewards only due to the limited attendance?
A: Stewards only
Q: Will singing and chanting be allowed? Or casual standing to applaud etc.
A: Won't be asking the stewards to stop singing or chanting and that why safe distancing is in place
Q: What would be the club's message to fans entering and exiting the stadium? Are there any expectations/legislation in place to monitor this?
A: Nothing other than adhering to social distancing, one way system, masks while moving around. Before hand answering the health questionnaire honestly. Will need to provide ID on the door. Anyone not eligible will not be admitted. Season ticket holder may face disciplinary from club for providing ticket to another person.
Q: How would the concourse, toilets, snack bars etc be 'policed'?
A: One way system, cleaning of public areas before and during, no bars, must go straight to your seat.
Prices
Pricing will be; £25adults / £15 seniors& Young Adults / £10 under 18 / £5 under 12
Q: How is the ballot run?
A: System runs the ballot – club don't take part in the process. Even club staff family have to enter. Club can't do any manual overrides
Q: Will we be asked to add card details when asked to enter ballet?
A: If successful you will be automatically billed for your group (make sure funds are available)
Summary
Ballot will open TOMORROW (Tuesday)
It will follow similar process as previously communicated
Will be open 24 hours to apply.
If Welsh Assembly do not allow fans to the second leg we will not be able to have fans either
Should have confirmation on the above tomorrow
Members will be notified on Wednesday of success all being well.
No restriction on who comes in (i.e vulnerable or elderly)
Only ask is to be honest in questionnaire
Only risk assessment is to fill in a questionnaire
No away fans in either game
4,528 are spectators so does include exec members – does not include stewards , players, directory
Home fans North, East, South stands
Masks will be required when moving around
No communal areas to congregate in
No plans for a beam back of the second leg. Difficult with restrictions, table service, stewarding, etc.
scrolling="no" frameborder="0″ style="border:none; overflow:hidden; width:100px; height:27px;" allowTransparency="true">

data-text="Playoff Semi Final: Ticket Update" data-url="https://bfcst.co.uk/playoff-semi-final-ticket-update/"
data-via="" >