Club News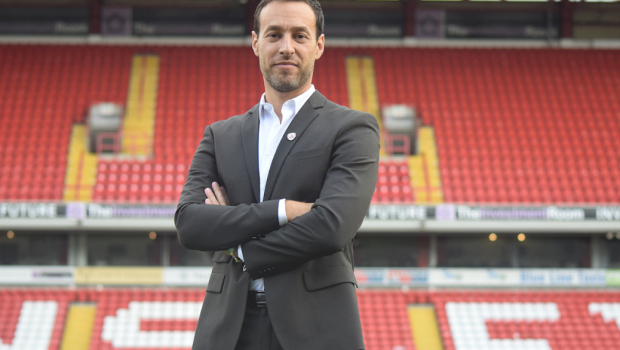 Published on May 3rd, 2022 | by Ben Lockwood
0
Trust Meeting with CEO and Commercial Director
BFCST will meet today with CEO Khaled El-Ahmad, and Marketing, Commercial and Business Director Andrew Clark, to address recent challenges at Oakwell that have resulted in our relegation to League One. We also want to look ahead to what could prove to be a very difficult Summer for the football club.
A full review of this meeting will be communicated to members, with the focus centred around the below concerns:
As a paid Director of Barnsley Football Club, and as someone who has taken a salary as acting CEO, why does Paul Conway refuse to speak to supporters? Given that supporters have backed the club in it's hour of need during a pandemic, financially, why are the supporters being treated with such a high level of disrespect and disregard after one of the worst seasons in our history? Especially as that season started with Paul Conway as CEO. We deserve much, much better.
If Paul Conway continues to refuse to engage with the supporter base, how do those at the club plan to build bridges with supporters that are choosing to walk away after a lifetime of unwavering support?
The harsh reality is that the appointment of the last two Head Coaches has been an abject failure. What is the strategy for our next appointment, what qualities are we insisting on as part of that, and how will the next Head Coach instil belief in the squad and the supporters for our future in League One? Will we wait to review the applicants, or is there a pro-active plan that targets our new Head Coach, similar to the appointments of Daniel Stendel and Gerhard Struber?
Based on the 20/21 accounts, and with a revenue shortfall next year of between £6m and £8m due to relegation, how precarious is the future of Barnsley Football Club? What risks are there, and what strategy is being worked on, to ensure we're competitive in the 2022/23 season?
When will the club communicate with supporters and admit the mistakes of the 2021/22 season? Relegation was confirmed against Huddersfield but we've so far been treated to silence in terms of an announcement or an apology.
This is part of a continuous effort to work in the best interests of supporters, with actions in the last three months including meetings with Dan Jarvis, the local media, Tracy Crouch MP in regards to the Fan-Led Review, and seeking reassurances and clarity from the Football Supporters' Association and the EFL around the future of our football club – in terms of finances, ownership challenges, and continuing to play our home games at Oakwell.
We'll provide a full update at our AGM on 17th May which will be subsequently shared online.
scrolling="no" frameborder="0″ style="border:none; overflow:hidden; width:100px; height:27px;" allowTransparency="true">

data-text="Trust Meeting with CEO and Commercial Director" data-url="https://bfcst.co.uk/trust-meeting-with-ceo-and-commercial-director/"
data-via="" >